DATE NIGHT: WHERE TO GO AND WHAT TO WEAR!
Remember when you used to dress up for a night out in New York City, before loungewear and takeout took over your life? Well, date nights are not only back—they never went out of style at The Shops at Columbus Circle, where you'll find the city's best shopping plus the most delicious dining and innovative cocktails at The Restaurant and Bar Collection. Here, we've got the lowdown on what to wear and where to go for the ultimate night on the town.
High Glamour: Per Se + BOSS
Where to Go: At Per Se, an evening out is a one-of-a-kind event, thanks to the spectacular Columbus Circle views, the elegant dining room, and the nine-course tasting menus that feature only the finest ingredients—from limited-edition handcrafted organic olive oil to farmstead butter produced by the smallest licensed creamery in Vermont.
What to Wear: Just like the culinary masterminds at Per Se, the designers at BOSS are focused on highlighting the best of everything. She'll look gorgeous in this softly tailored Pajama-Style Jacket and Trousers in satin sourced from responsibly managed forests. For him: a Slim Fit Jacket in patterned stretch jersey with coordinating Trousers.
Food and Fashion Artistry: Masa + Robert Graham
Where to Go: There's nothing more beautiful and sensual than dinner at Masa—the only three Michelin-starred sushi restaurant in the country—and the more casual Bar Masa. Chef Masa Takayama treats every plate like a canvas, carefully composing meals that are like works of art.
What to Wear: Designers Robert Stock and Graham Fowler create what they call #WearableArt at Robert Graham. She'll fit right in at Masa in the silk Leah Black Japanese Floral Dress, which is inspired by the artwork of Japanese screens. For men, there's a limited-edition collection of artful pieces like this Pirate on Mist Silk Sport Coat.
Fine Craftsmanship: Porter House Bar & Grill + Coach
Where to Go: For the past 15 years, Porter House Bar & Grill has been a go-to for date nights, spoiling couples with well-crafted dishes like the Butter Poached Lobster or the Porterhouse for Two with sides like Black Truffle Mashed Potatoes and Honey Thyme Roasted Carrots. Paired with a bottle from the award-winning wine list, it's the ultimate romantic night out.
What to Wear: The sumptuously crafted leather designs from Coach will fit in perfectly at Porter House. This Cardi Leather Jacket, made from soft lambskin with iconic turnlock closures, looks stunning over a dress or pants. Pair it with this season's it bag: the Pillow Tabby Shoulder Bag 18, which reimagines an archival 1970s Coach design. For men, the Leather Trainer is an upscale take on a sporty hoodie.
The Trailblazers: Momofuku Noodle Bar + Ted Baker London
Where to Go: Chef David Chang—founder of Momofuku Noodle Bar—is known as a trailblazer in the food world, creating innovative dishes that wow the palate. Take, for example, the mushroom ramen, a menu mainstay. With its roasted miso broth and blend of king oyster and shiitake mushrooms, it makes for the perfect heart-warming meal.
What to Wear: A date night at Momofuku calls for the sophisticated global sensibility of Ted Baker London, which is always pushing the fashion envelope. Heads will turn when she enters the room in the Esta, a cold shoulder cowl front midi slip dress in dusty pink. He'll cut a smart silhouette in the Sevlo, a long-sleeved floral print shirt in crisp cotton.
Modern Classics: Tartinery + J.Crew
Where to Go: When Nicolas Dutko was developing Tartinery, he looked to the classic cafes of Paris for inspiration, creating a concept that revolves around simple, fresh cuisine. Sample a Tartine (sourdough bread topped with delicious ingredients) and a drink from the new cocktail menu like the Hypnotize, made with strawberry and hibiscus tea-infused tequila.
What to Wear: Similarly, J.Crew is devoted to simple fresh fashion that never goes out of style. For a casual classic, this Cinched-Waist Top in herringbone cotton transitions beautifully from day to night. Men also have a day-into-night option from J.Crew Mens Shop: the Wallace & Barnes Chore Blazer, which adds an instant level of polish to any outfit.
See and Be Seen: Center Bar + Michael Kors
Where to Go: Walking into Center Bar is like walking onto a stage set with a backdrop of showstopping Central Park and Columbus Circle views. A list of classic cocktails and wines from around the globe complete the perfect picture.
What to Wear: For the woman who wants to make an entrance, Michael Kors delivers. The look of the moment combines a retro vibe with a baby-doll Floral Georgette Smocked Dress, a SoHo Quilted Leather Shoulder Bag, and a pair of old-school platform clogs.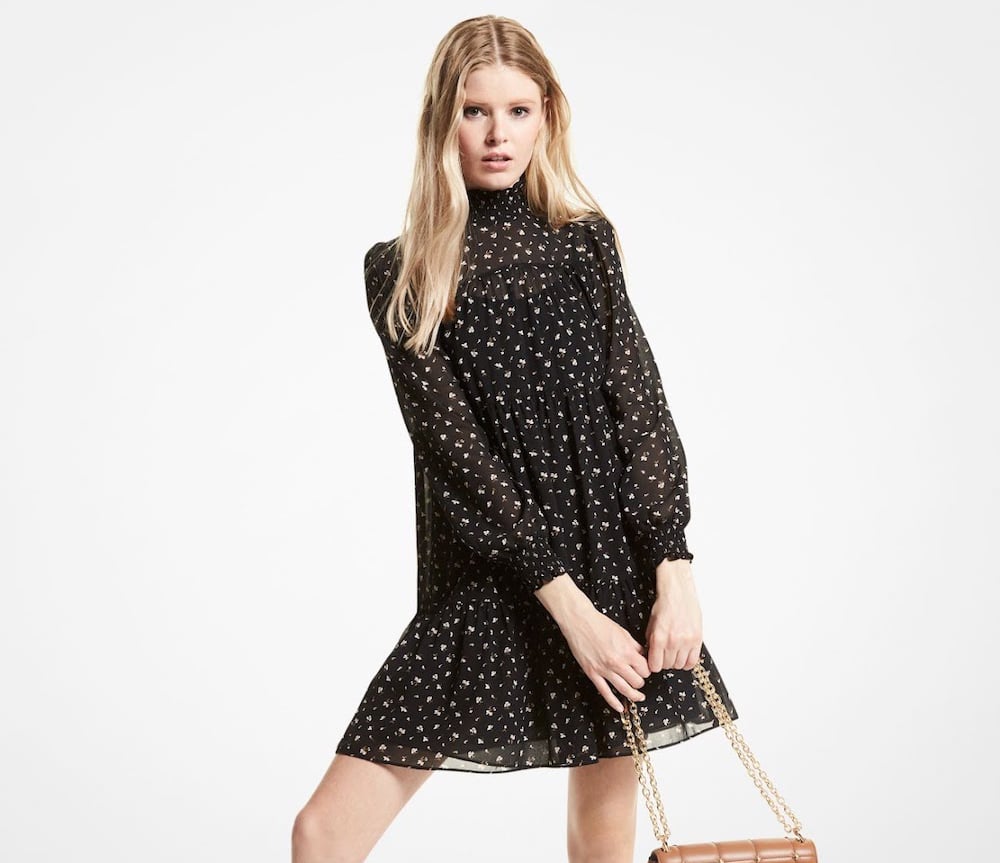 A Sultry Night Out: Ascent Lounge New York + Wolford
Where to Go: With its velvet banquettes, glittering chandeliers, and dazzling New York City views, Ascent Lounge New York might just be the world's sexiest cocktail bar. With a cocktail like the Wild Eden, made with Grey Goose Strawberry Lemongrass Vodka, housemade hibiscus syrup, and an edible flower, it'll definitely put you in the mood for a memorable date night.
What to Wear: Want a look that's as sultry and sexy as Ascent Lounge? Head to Wolford for form-fitting pieces like the Anniversary String Body, which pairs perfectly with the iconic vegan leather Estella Leggings. This timeless bodysuit comes in shades of cherry or black and has a geometric cross design that shows off all your best assets.
STAY IN THE KNOW
SIGN UP TO RECEIVE MORE CONTENT LIKE THIS AND EXCLUSIVE INVITATIONS AND OFFERS ON FOOD, FASHION AND FUN.