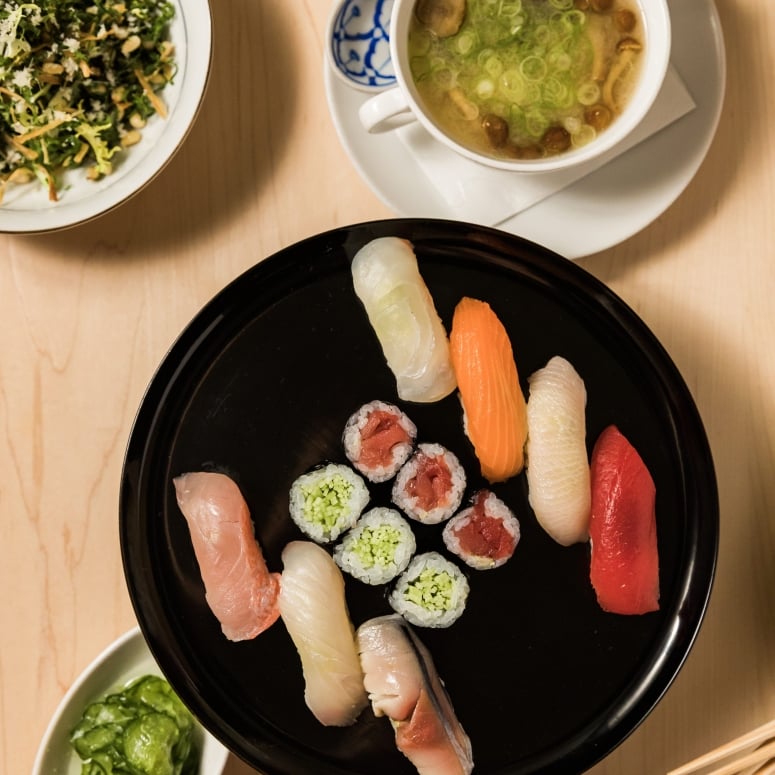 Adjacent to Masa, Bar Masa offers Chef Masa's take on inventive Japanese cuisine, in a serene and approachable atmosphere. Enjoy an extensive menu of fresh sashimi and sushi, grilled and fried dishes, as well as a refreshing list of elegant cocktails, sake and wine to complement your meal. Lunch bento boxes available.
Hours:
LUNCH
Tuesday-Saturday: 12:00pm-2:00pm
DINNER
Tuesday-Saturday: 5:00pm-9:30pm
Masayoshi Takayama's appreciation for food began at a young age, growing up working for his family's fish market in a town of Tochigi Prefecture, Japan. After high school, Chef Masa moved to Tokyo, where he began his work as a dishwasher at Ginza Sushi-ko, eventually gaining his knowledge under the tutelage of master sushi chef Sujiyama Toshiaki. In the early 1980s he moved to Los Angeles and eventually opened his own sushi restaurant, Ginza Sushiko as an homage to his teacher. Later, selling his restaurant, he moved to New York City to open Masa and Bar Masa in 2004.