New York's Best Cocktails
Now that the weather has finally turned, New York City's cocktail menus are brimming with fall flavors that will warm you up for the cool days ahead. Imagine drinks infused with delicious spices and seasonal ingredients, smoky spirits, and festive flavors that will take you right into the holiday season. To get you inspired, here are some of our favorite fall cocktails from The Restaurant and Bar Collection. Cheers!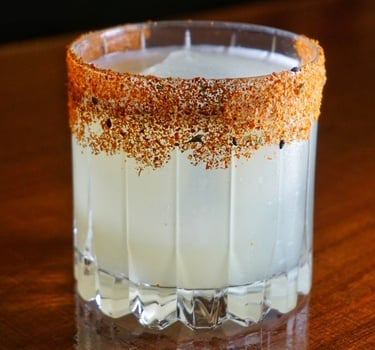 Bar Masa: Dusk to Dawn
This one's for you, margarita lovers. The Dusk to Dawn at Bar Masa is an innovative, Asian-inspired take on the classic Mexican cocktail, combining Creyente Mezcal, Green Chartreuse, and pineapple. And instead of traditional salt, the drink is rimmed with shichimi, a Japanese spice that's full of warmth and umami.
STAY IN THE KNOW
SIGN UP TO RECEIVE MORE CONTENT LIKE THIS AND EXCLUSIVE INVITATIONS AND OFFERS ON FOOD, FASHION AND FUN.