TOP TIPS FOR SUMMER ENTERTAINING
So you've invited all your friends over for an easy breezy summer dinner? Good for you. Now it's time to get the party started. We tapped into the experts with The Restaurant and Bar Collection at The Shops at Columbus Circle to get their best advice for creating a memorable evening for you and your guests. Head to Whole Foods Market to pick up the freshest summer ingredients, then pop into Williams-Sonoma to get any cooking tools you don't already have. With these great entertaining ideas, you'll be the hostess with the mostess.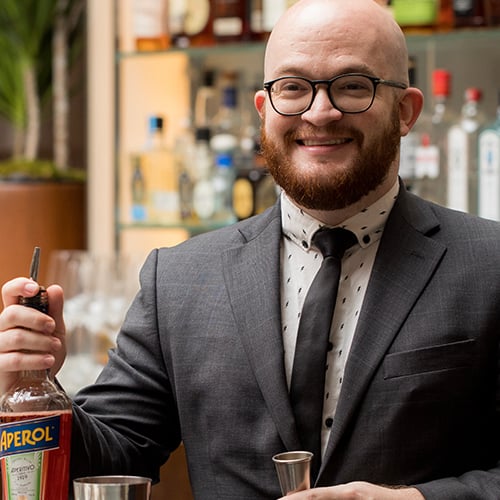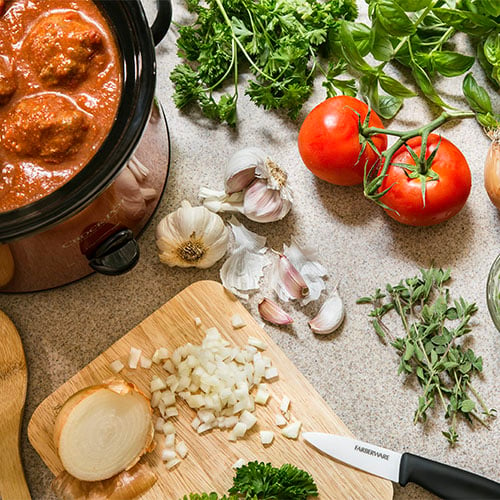 Robert Keller, General Manager, Masa and Bar Masa: "When summer rolls around and I'm hosting a party, my first tip is to use a Crock-Pot. Generally associated with stews and winter dishes, people forget that its great for summer as well. You can make pulled pork or brisket sandwiches when hot dogs and burgers seem tired, side dishes (beans being my favorite), or homemade condiments like relishes, barbeque sauces, or more creative endeavors like syrups and infusions for cocktails."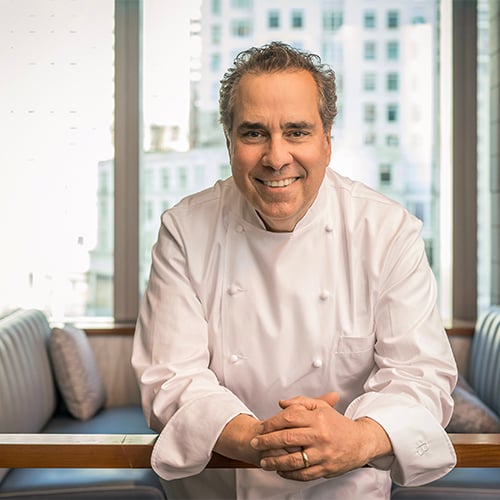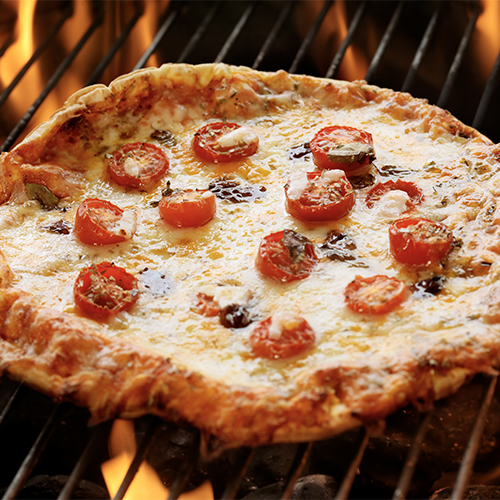 Michael Lomonaco, Chef, Porter House Bar and Grill: "For an easy entertaining dish that will please a crowd, make pizzas right on your grill. Roll the dough into eight-ounce portions. Use the backside of a metal half-sheet pan to prepare your dough. Get the dough on the grill by flipping the sheet pan over the hot grill and dropping the pizza dough directly onto the grill in one quick motion. As it cooks, prepare your toppings. A variety of topping choices gives guests the ability to pick and choose exactly what they want, so everyone is happy."
Chef Corey Chow, Chef de Cuisine, Per Se: "One of my favorite things to do is grill vegetables. The best marinade is either zesty Italian dressing or a simple balsamic vinegar and olive oil. My mom used to do this with zucchini all the time, but you can do it with anything. It's so good and reminds me of home."
Tony Kim, Executive Chef, Momofuku Noodle Bar: "Every summer, people ask me about my favorite grilling tools. I say, skip the grill and if you want a summer barbeque, grab a Korean barbeque pan instead. It'll help you grill Korean BBQ indoors over your gas burner. Who has outdoor space for a grill, anyway?"
Brian Packin, Co-Founder, Ascent Lounge New York: "Food and drinks go hand in hand with summer entertaining. One thing that's trendsetting right now is creating specialty ice by freezing edible flowers in the cubes. It's visually exciting and adds to the flavor of the cocktail. Another fun idea is to create a blending bar with different seasonal fruits, from watermelon to pineapple to orange slices. Then there's a group element, where you're all interacting and creating these great blended cocktails."
STAY IN THE KNOW
SIGN UP TO RECEIVE MORE CONTENT LIKE THIS AND EXCLUSIVE INVITATIONS AND OFFERS ON FOOD, FASHION AND FUN.