THE ULTIMATE SUMMER COCKTAIL
Thanks to Center Bar at The Shops at Columbus Circle, you don't need to jet off to Hawaii to get a taste of the tropics this summer. Under the leadership of Chef Michael Lomonaco, Center Bar's mixologists have created a collection of Tiki-Esque cocktails that will transport you to faraway lands. We got Bar Manager Kile Duvall to show how to make the new Take on Tiki. Cheers!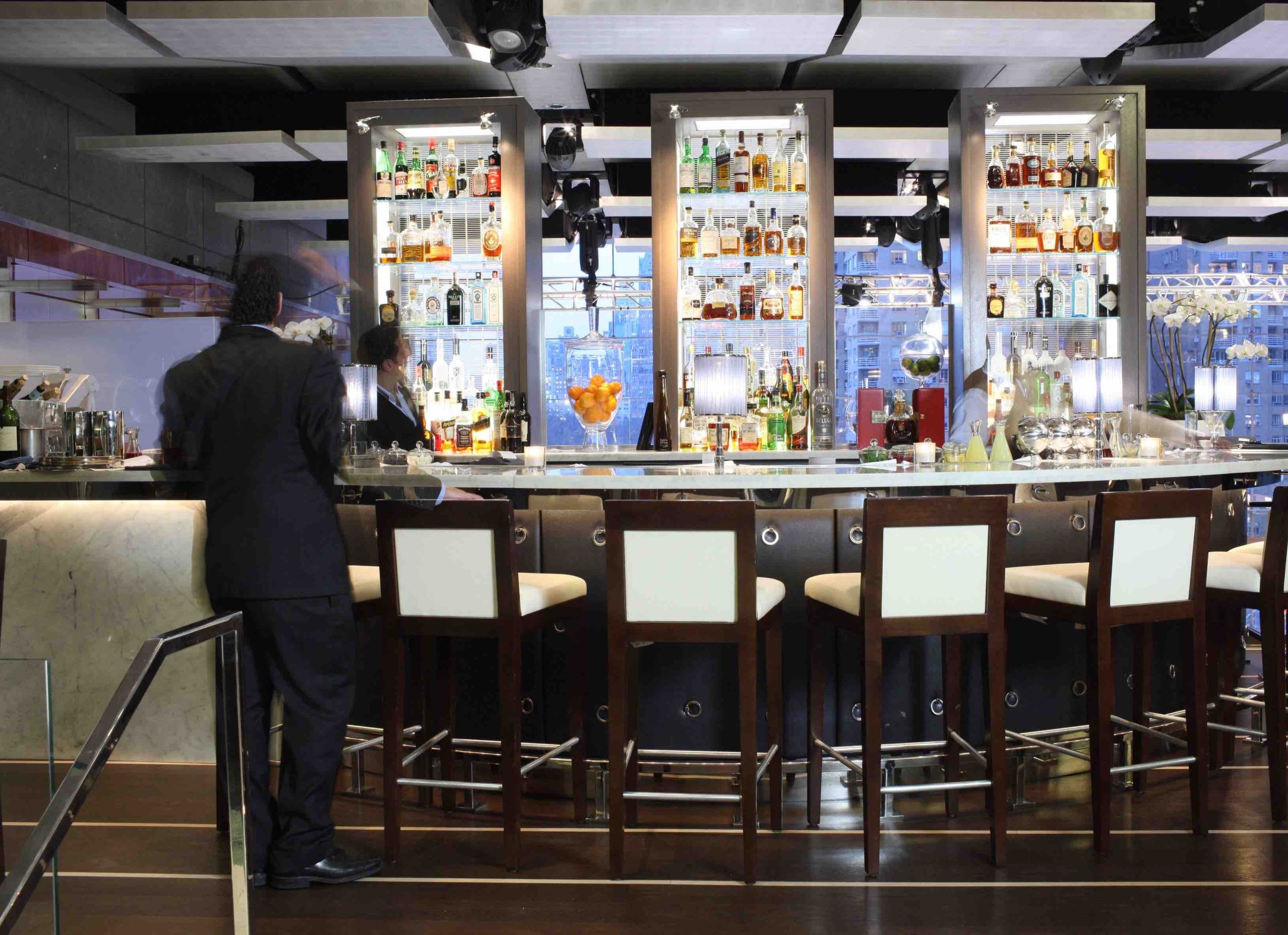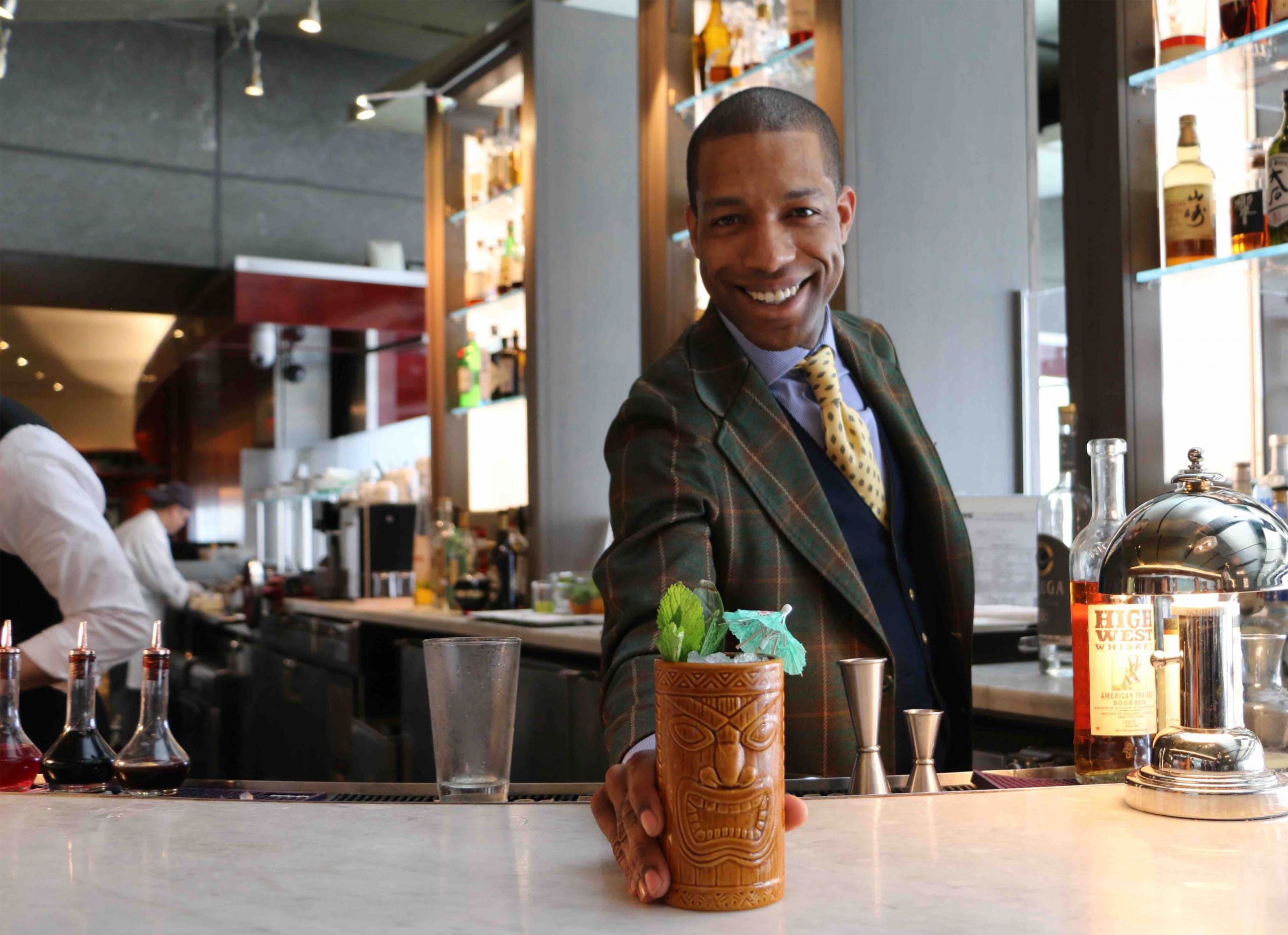 The Menu: Center Bar is known for its modern classic cocktails — some are reinvented, some are left alone. We have a lovely Hemingway Daiquiri made to spec, just the way Hemingway had it. We like to keep the menu seasonal, so for this summer's new section, we're taking a lot of classic Tiki cocktails and reimagining them based on updated flavors and fresh ingredients.
The Cocktail: The Take on Tiki has a bit of a twist. Most Tiki cocktails are made with rum, but this one is made with High West bourbon whiskey, which has nuances of spice and vanilla. To give it that authentic feel, we also use Velvet Falernum, which is a traditional Caribbean liquor made with allspice, a little bit of cinnamon, clove, and cardamom.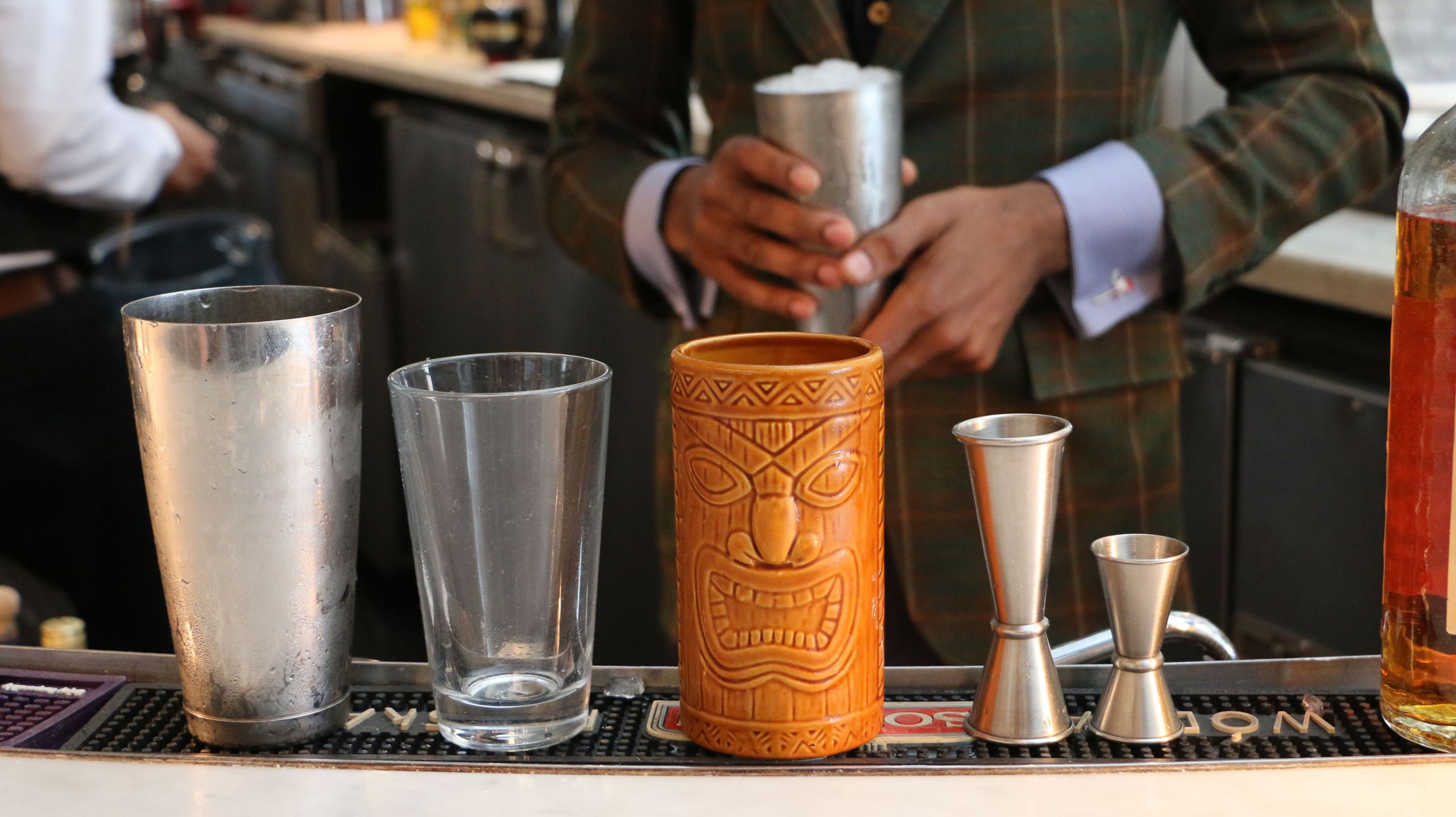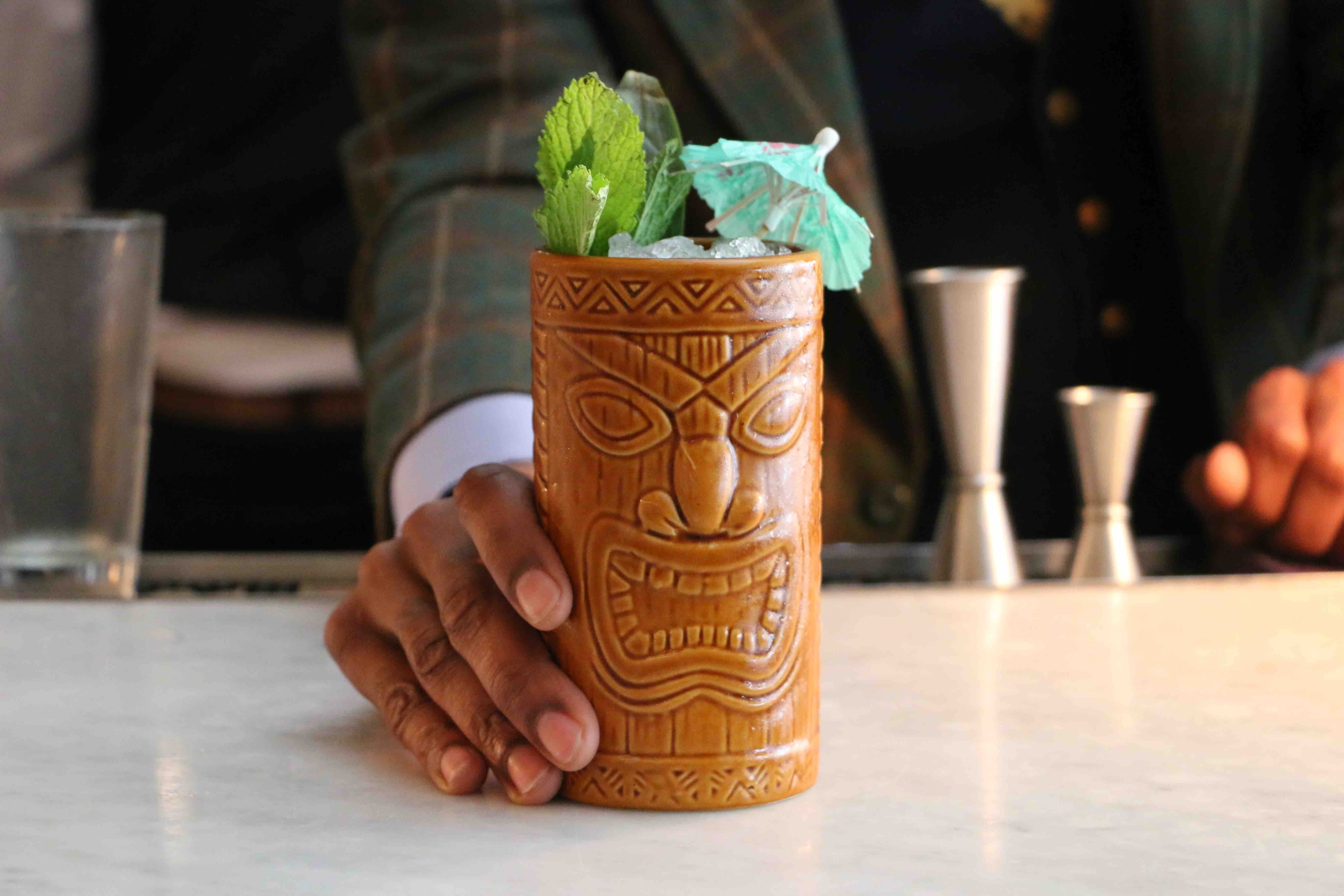 The Measurements: Mix two ounces of whiskey, three-quarters of an ounce of Velvet Falernum, and a half ounce of fresh lemon or lime juice. To keep it tropical, we add an ounce to an ounce-and-a-half of pineapple juice, depending on how sweet you like your drink.
Ice, Ice Baby: The name of the game is a lot of ice. Make sure that you've got plenty for shaking and plenty for pouring over. To make your own crushed ice at home, grab a hammer or a rolling pin, wrap some ice in a kitchen towel, and go to town. (It's also a great way to get rid of some pent-up anger!)
Garnish: It's a beautiful Tiki drink, so to keep it authentic, you need to add mint, a pineapple frond, and of course, a colorful umbrella.
Want more? Watch a video of Bar Manager Kile Duvall making Center Bar's Take on Tiki cocktail here.
STAY IN THE KNOW
SIGN UP TO RECEIVE MORE CONTENT LIKE THIS AND EXCLUSIVE INVITATIONS AND OFFERS ON FOOD, FASHION AND FUN.