DATE NIGHT MADE RIGHT
They say variety is the spice of life. And whether you are dating to impress or are married and want to rekindle the flame, planning the perfect night on the town can be stressful. Time Warner Center's The Restaurant and Bar Collection makes your job that much easier by offering several of the best restaurants in the city, all in one location. After all, why choose just one place to eat when you could spend a delightful evening dining around and sampling the scene? Here are the ingredients for a memorable multi-course meal.
Appetizers
Start the night off at Center Bar. The small plates are ideal for sharing and will whet your appetite for what's to come. Choose from a selection of savory dishes — like ahi tuna with a Bloody Mary sorbet — or order a charcuterie board paired with artisanal cheeses.
Entrees
For a meal to remember, head to Masa, where Chef Masa Takayama spoils just 26 lucky guests at a time. The fish is often flown straight from Japan and prepared with such exacting standards that it earned Takayama three Michelin stars. The daily menu is full of surprises, but one dish that's always available — and not to be missed — is the toro caviar. When it comes time for sushi, say "omakase" and let the chef orchestrate a dazzling presentation of culinary wonders.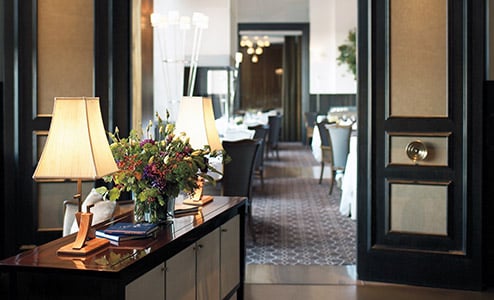 Photo credit: Deborah Jones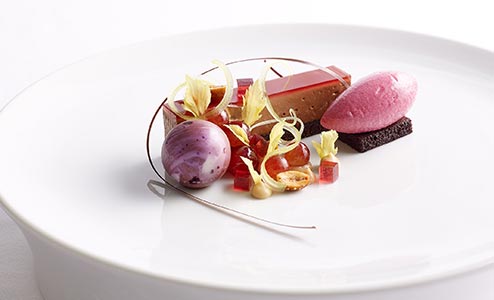 Photo credit: Deborah Jones
Dessert
In keeping with the theme of the night, you don't have to pick just one sweet treat at The Salon at Per Se. There's a five-course dessert tasting menu that changes daily. One standout is the "PB&J," a decadent fusion of devil's food cake, Manjari mousse, red verjus gelée with a concord grape sorbet, and toasted Virginia peanuts. Another necessary indulgence is a Per Se staple: light-as-air macarons.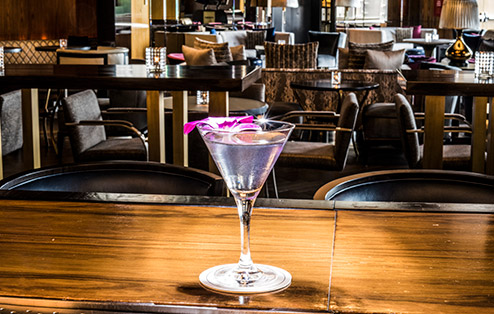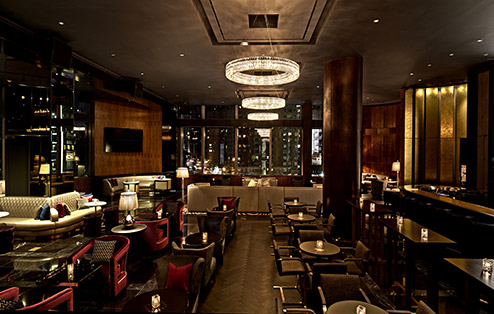 Photo credit: Steven Menendez
Late-Night Cocktails and Snacks
Cap off the evening at Ascent Lounge with the Violet Kiss, featuring Grey Goose vodka, Crème De Violette, St. Germaine elderflower liqueur, and white cranberry juice. And save room for the sinfully delicious tater tots with truffle oil and a chive dipping sauce. If only all late-night snacks — and all date nights — were as good as this.
STAY IN THE KNOW
SIGN UP TO RECEIVE MORE CONTENT LIKE THIS AND EXCLUSIVE INVITATIONS AND OFFERS ON FOOD, FASHION AND FUN.