Broadway Under the Stars
We are excited to welcome back our beloved Broadway Under the Stars series to The Shops at Columbus Circle. Kicking off Thursday, November 9, this free and open to the public series will take place on select Thursday nights throughout November and December. Attendees get an exclusive upfront performance of some of Broadway's most renowned and critically acclaimed shows. Located on Level 2, this series will surely bring the holiday spirit!
What: Broadway Under the Stars Live Performances
Where: 2nd Floor Balcony Overlooking the Great Room
Time: 5PM – 6PM
Thursday, November 9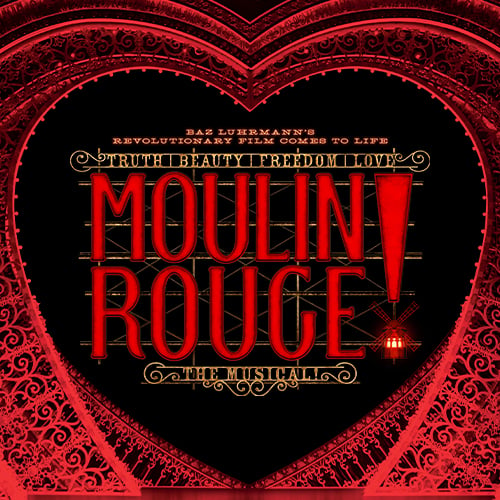 Moulin Rouge! The Musical 
Baz Luhrmann's revolutionary film comes to life onstage, remixed in a new musical mash-up extravaganza. Directed by Tony Award® winner Alex Timbers, Moulin Rouge! The Musical is a theatrical celebration of Truth, Beauty, Freedom, and — above all — Love. With a book by Tony Award winner John Logan; music supervision, orchestrations, and arrangements by Tony Award winner Justin Levine; and choreography by Tony Award winner Sonya Tayeh, Moulin Rouge! is more than a musical — it is a state of mind.

Here Lies Love 
From Talking Heads frontman David Byrne, beat master DJ Fatboy Slim, and Tony®-winning director Alex Timbers, Here Lies Love is the new musical about former Filipina First Lady Imelda Marcos' astonishing rise to power and subsequent fall at the hands of the Philippine People Power Revolution.

Some Like it Hot  
Set in Chicago when Prohibition has everyone thirsty for a little excitement, Some Like it Hot is the "glorious, big, high-kicking" (Associated Press) story of two musicians forced to flee the Windy City after witnessing a mob hit. With gangsters hot on their heels, they catch a cross-country train for the life-chasing, life-changing trip of a lifetime.
THURSDAY, NOVEMBER 16
Kimberly Akimbo
Winner of more Tony Awards® than any other show this season, Kimberly Akimbo is about growing up and growing old — in no particular order.
Kimberly is about to turn 16 and recently moved with her family to a new town in suburban New Jersey. In this "howlingly funny heartbreaker of a show" (The New Yorker), Kim is forced to navigate family dysfunction, a rare genetic condition, her first crush…and possible felony charges. Ever the optimist, she is determined to find happiness against all odds and embark on a great adventure.

Book of Mormon 
The Book of Mormon, winner of 9 Tony Awards® including Best Musical, is the brainchild of Trey Parker and Matt Stone, creators of "South Park," and Robert Lopez, two-time Academy Award® winner for Best Original Songs. The story follows two missionaries of the Church of Jesus Christ of Latter-day Saints as they attempt to preach the faith to the inhabitants of a remote Ugandan village. The New York Times simply calls it "the best musical of this century".
THURSDAY, NOVEMBER 30

Wicked 
Now celebrating 20 years on Broadway. WICKED looks at what happened in the Land of Oz…but from a different angle. Long before Dorothy arrives, there is another young woman, born with emerald-green skin, who is smart, fiery, misunderstood, and possessing an extraordinary talent. When she meets a bubbly blonde who is exceptionally popular, their initial rivalry turns into the unlikeliest of friendships…until the world decides to call one "good," and the other one "wicked."
THURSDAY, DECEMBER 7

Shucked 
Shucked is the Tony Award®-winning musical comedy The Wall Street Journal calls "flat out hilarious!" about an unlikely hero, an unscrupulous con man, and a battle for the heart & soil of a small town. Featuring a book by Tony Award winner Robert Horn (Tootsie), a score by the Grammy® Award-winning songwriting team of Brandy Clark and Shane McAnally, and directed by Tony Award winner Jack O'Brien (Hairspray), this corn-fed, corn-bred American musical is sure to satisfy your appetite for great musical theater.

Chicago 
In the whirlwind of Chicago's Jazz Age, two of the Cook County Jail's most notorious murderesses—vaudeville star Velma Kelly and chorus girl Roxie Hart—become fierce rivals as they compete for headlines amidst a media frenzy. After 27 years, more than 10,000 performances, 6 Tony Awards®, 2 Olivier Awards, and a Grammy®, Chicago is just getting started.

Spamalot 
Spamalot, the musical comedy lovingly ripped off from the film classic, Monty Python and the Holy Grail, returns to Broadway. Everything that makes a great knight in the theater is here, from flying cows to killer rabbits, British royalty to French taunters, dancing girls, rubbery shrubbery, and of course, the Lady of the Lake. Seated at the round table are a royal court of jesters, filled with Tony winners, nominees, and Broadway favorites. Peter Marks of The Washington Post exclaims, "It's UNFAIR to make me laugh this much! Spamalot is a tightly packed clown car speeding to musical theater nirvana!"
THURSDAY, DECEMBER 14
Wonders abound when the possibilities of theater meet the imagination of Disney. Whether you join the Circle of Life at THE LION KING or take flight to a whole new world at ALADDIN, you're assured an experience you'll never forget.

Lion King
Celebrating 25 years on Broadway, THE LION KING is undoubtedly one of the most popular stage musicals in the world. The winner of six Tony Awards including Best Musical, THE LION KING has captivated the hearts of millions of people around the world. With stunning artistry, unforgettable music and exhilarating choreography, THE LION KING is one of the most breathtaking productions ever brought to life onstage.

Aladdin 
ALADDIN opened on Broadway to critical acclaim in March 2014 and quickly established itself as one of the biggest blockbusters in recent years. Featuring beloved songs by Oscar winner Alan Menken, stunning sets and costumes and eye-popping special effects, ALADDIN's journey sweeps audiences into an exciting world of daring adventure, classic comedy and timeless romance.