THE BEST OF JAPANESE CUISINE UNDER ONE ROOF
Practically speaking, the distance between the four Japanese dining options at The Shops at Columbus Circle is just a few short escalator rides. But metaphorically, they offer a rare culinary journey that explores the nuances of Japan's incredible food culture.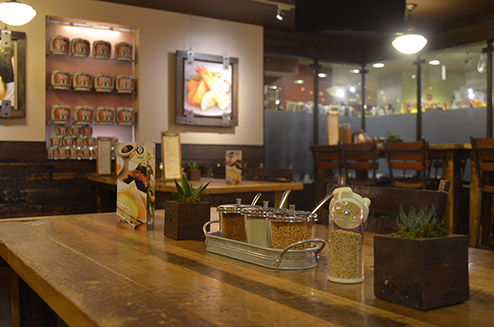 Genji Izakaya at Whole Foods Market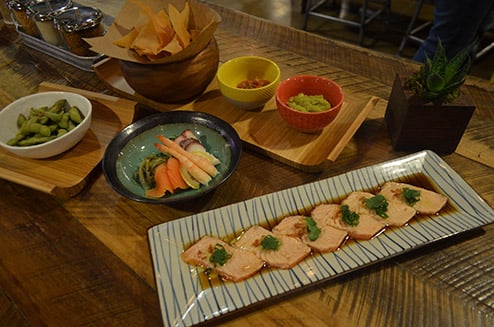 The newest entry, Genji Izakaya, is nestled in a corner of Whole Foods Market on the lower level of The Shops at Columbus Circle. This Japanese-inflected gastropub has rough-hewn wood communal tables and simple bar seating, like something you'd see in the center of Tokyo. Order a beer or a sake to go with sushi tacos or Bao sliders on fluffy steamed buns.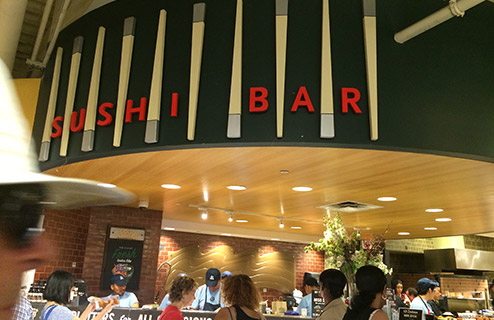 Sushi bar at Whole Foods Market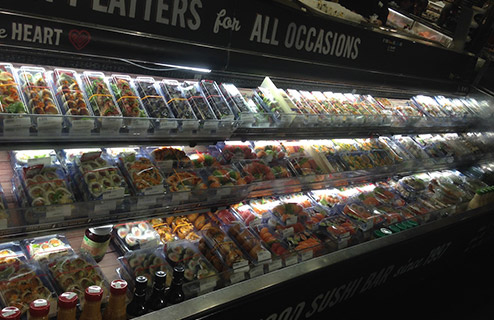 Sushi bar selection at Whole Foods Market
Just across the way at Whole Foods Market lies a bustling, informal sushi bar with just eight stools. There, a small team of highly skilled sushi chefs prepare sumptuous rolls, sashimi, tempura, and rice bowls. This secret little culinary spot calls itself "Your neighborhood sushi bar," and indeed, New Yorkers flock here for a quick bite on the go.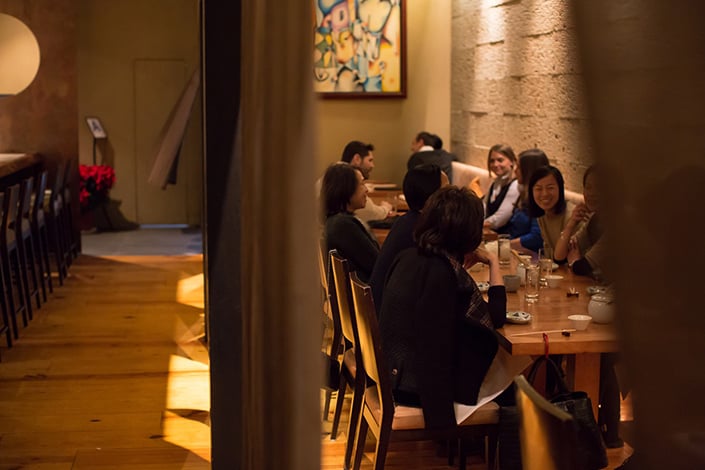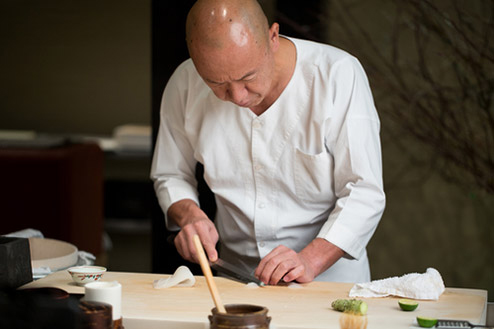 Four flights up is Chef Masa Takayama's Bar Masa. Behind fluttering curtains in a quiet pine-floored room with just 13 tables, you can try inventive dishes like Peking duck with foie gras tacos prepared on the hibachi, Surimi Pasta noodles made from seafood, and sushi canapés of toro and caviar.
A few yards away, Japanese cuisine reaches its zenith at Chef Takayama's minimalist 26-seat restaurant, Masa. This is the nation's only three Michelin starred sushi restaurant, and it's no wonder. Chef flies in the finest seafood daily straight from his home country. At $595-per-person, his masterful multi-course tasting menu is the country's priciest, and well worth it.
Nowhere else in the United States — perhaps not even in Tokyo itself — will you find such amazing Japanese dining choices under one roof. That deserves a toast: Kanpai!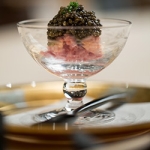 Masa
STAY IN THE KNOW
SIGN UP TO RECEIVE MORE CONTENT LIKE THIS AND EXCLUSIVE INVITATIONS AND OFFERS ON FOOD, FASHION AND FUN.