SUMMER HAIR CARE STRATEGIES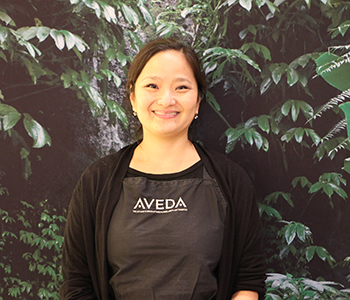 It's the dog days of summer, but that doesn't mean you should let your hair go to the dogs. Stop by Aveda at The Shops at Columbus Circle, where you can sign up for a free personalized "Scalp to Soul" hair-care consultation rooted in Ayurvedic traditions. We talked to Team Leader Sara Noerper-Boujoulian, who gave us insider tips for getting gorgeous tresses, no matter how high the mercury rises.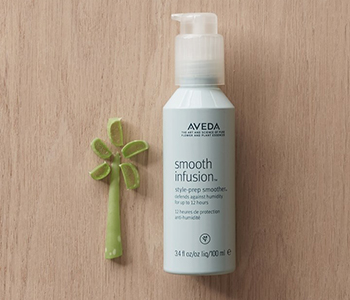 What is the most-asked question about summer hair care?
Most women want to know how to deal with humidity. It's important to remember that we do the most damage during the summer, making our hair drier. We need to add moisture back to fight frizz and keep hair smooth, glossy, and bouncy. Products from Aveda's Smooth Solutions, Damage Repair, and Damage Remedy collections will save the day.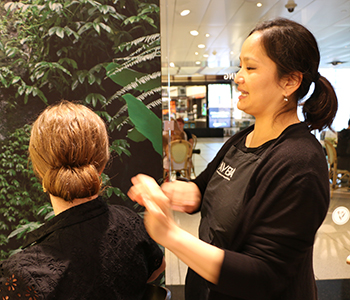 What are your tips for the perfect beach hair, whether you're at the beach or not?
If you're someone who was born with a little wave in your hair, I'd add Phomollient, scrunch it through, and call it a day. For finer hair, spray Thickening Tonic when the hair is wet. It will plump up and rebuild the hair strands. Twist the hair into little sections or scrunch while it's wet to get that beachiness, or put it into a bun then take it out to get those beachy waves. It creates body, bounce, and texture without crunch. Plus, you don't need to use heat.
Summer time is travel time — what are your top travel hair tips?
Do not underestimate dry shampoo. It's the perfect touch up if you've been out all day. Aveda's is talc-free, so it doesn't dull your hair — in fact, it adds a touch of shine. You can also save time re-styling your hair without re-wetting it by using Aveda's micro-fine Thermal Dry Conditioner. You can then use heat-styling tools such as a flat iron, blow dryer, or rollers.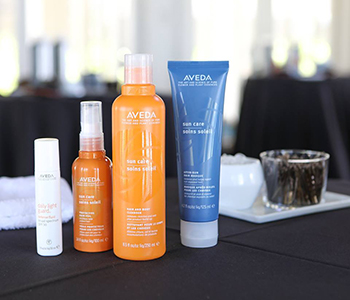 What do you recommend to keep color-treated hair looking fresh?
To protect hair and scalp from the sun, use Aveda's Daily Color Protect, which locks in color and seals in shine. Also, while you're out in the elements, mist Sun Care Protective Hair Veil into your hair, wet or dry, to protect it.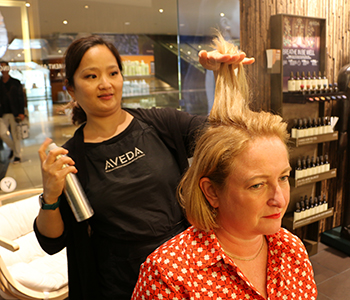 Any styling tips?
An easy way to get smoothness and volume is to lift sections of hair with a comb and spray the roots, then lightly smooth it down for a polished look. This works great on a medium-length bob. For longer hair, pull it back into a loose ponytail at the nape of your neck. Gather the ponytail, roll it upward into a neat chignon, and pin it for a chic modern look. Braids are also great in summer. Loose tiny braids can be pinned up or tucked into buns, while long loose braids look great, too. Whatever you do, use the right products for your hair, don't over-style, and embrace the summer.
STAY IN THE KNOW
SIGN UP TO RECEIVE MORE CONTENT LIKE THIS AND EXCLUSIVE INVITATIONS AND OFFERS ON FOOD, FASHION AND FUN.