ADAM & EVE: THE IRRESISTIBLE TOUCH OF TEMPTATIONY
We humans are a funny lot. We all have our rituals to conjure up some luck, and many of us are willing to travel to do so.
In Ireland, you kiss the Blarney Stone. At the Vatican, you touch St. Peter's statue. When visiting Istanbul, the Hagia Sophia wishing column is a must. But what about New York? Here, it's all about Adam and Eve, located on the ground floor at The Shops at Columbus Circle and irresistible to touch (come on, admit it, New Yorkers do this too, maybe more than the visitors…just watch).
The 12-foot-tall sculptures of Adam and Eve are the work of Colombian artist Fernando Botero, famous worldwide for his corpulent figures. When they built and decorated this amazing collection of restaurants, shops and entertainment, they may not have known they were also creating a tourist attraction. But they did.
Just ask some of the 16 million people that traverse The Shops at Columbus Circle every year.  There are many who can't seem to walk by the larger-than-life statues, towering naked in the lobby, without a pat, a feel, a grab or a touch.
Proof that there are more high-value packages in this fashionable destination than just those that come from the stores and boutiques, the duo's private parts have been so heavily pawed that the bronze patina has turned to gold. Don't you just love public art?  
The New York Times got it right when it said people touch them "because it's funny. Because it's just the right combination of naughty and not-too-naughty."
Art, after all, is created to be experienced and evoke emotion. Why not do it "first hand" at The Shops at Columbus Circle?  Just Purell afterwards.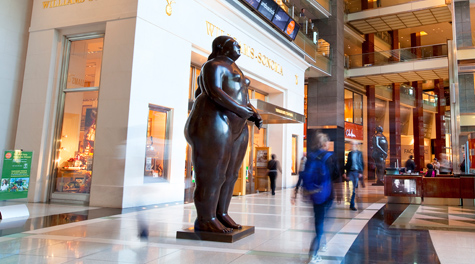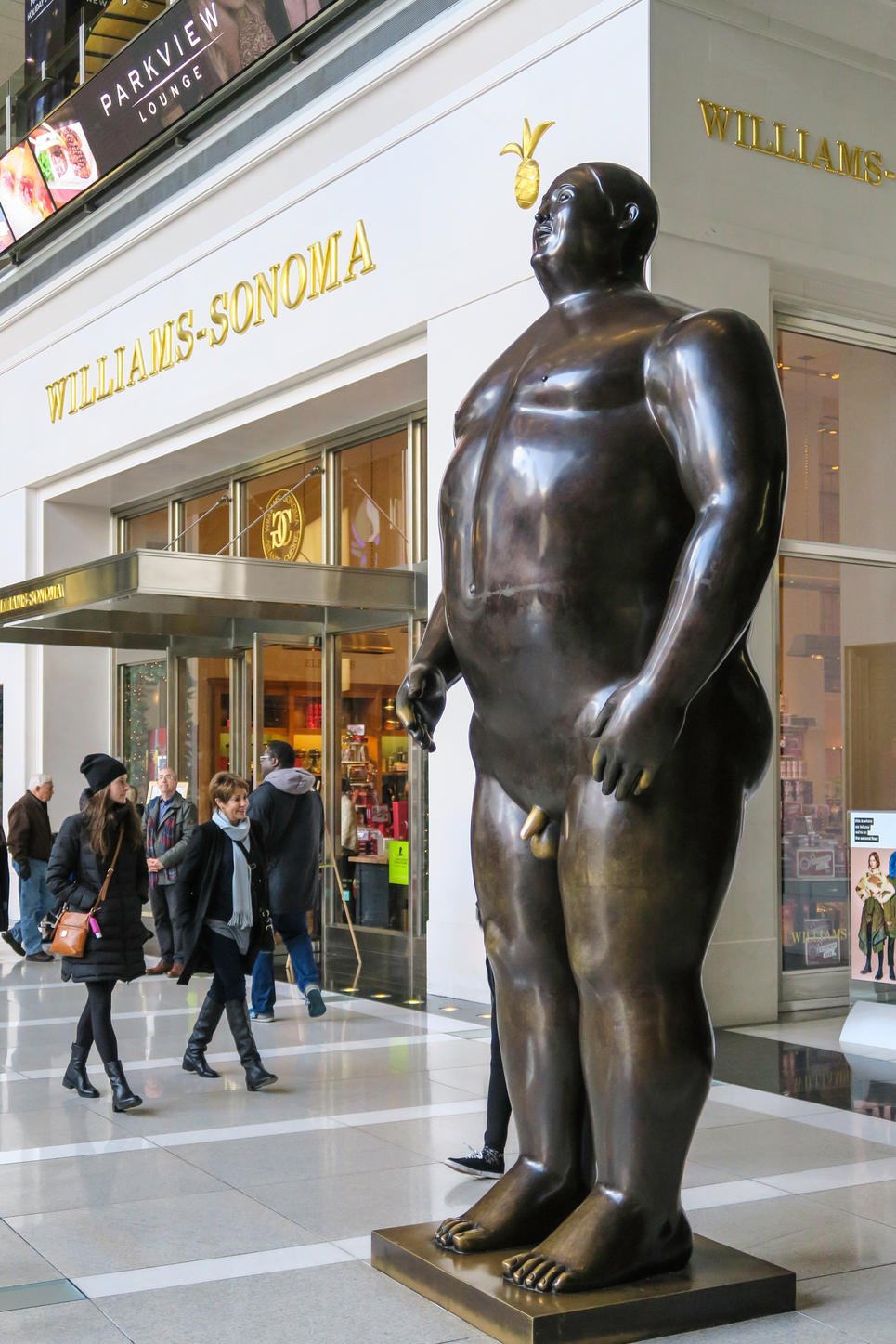 STAY IN THE KNOW
SIGN UP TO RECEIVE MORE CONTENT LIKE THIS AND EXCLUSIVE INVITATIONS AND OFFERS ON FOOD, FASHION AND FUN.