THE COOLEST HOUSEWARMING GIFTS
It's a wonderful treat to be invited to a friend's place in the city for a lovely late summer dinner. Even better if they've invited you to their beach house for the weekend. But what to bring? The Shops at Columbus Circle is the source for thoughtful housewarming gifts that are the perfect way to say thank you.
Nothing says summer like ice cream, and Williams-Sonoma has an arsenal of DIY tools that make a great gift for anyone with a sweet tooth. The Sweet Spot lets you whip up a batch of homemade ice cream in minutes. Pair it with the ice-cream starters that come in a rainbow of flavors. Think your hostess would prefer something more intoxicating? Williams-Sonoma's creative margarita mixers will turn any gathering into a surefire fiesta.
Papyrus is well-known for its imaginative greeting cards, and it also stocks a wide range of hostess gifts. Kate Spade's polka-dot photo book has a clever (and appropriate) message on the linen cover: "She sometimes decides weekends start on Thursdays." Or how about a wooden music box? These handcrafted creations — including a replica of the Empire State Building that plays "Jack and Jill" — are like works of art.
Another gift that anyone would love: a scented candle or a fragrance diffuser from Diptyque. The French perfumer is known for its heavenly fragrances, many of which have a singular note, so the rose scent smells just like a real rose. Can't decide which one to buy? There are miniature candles sold in sets of three different fragrances.
If your hostess is a music lover, wow her with a SoundLink Color Bluetooth Speaker from Bose. This lightweight speaker operates wirelessly and has that excellent sound quality you expect of Bose. Plus, it comes in five colors, so there's something to suit any personality. You can even make a playlist of songs to go along with the speaker, so your hostess will think of you every time she cranks up tunes.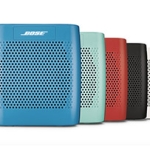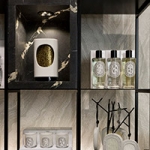 STAY IN THE KNOW
SIGN UP TO RECEIVE MORE CONTENT LIKE THIS AND EXCLUSIVE INVITATIONS AND OFFERS ON FOOD, FASHION AND FUN.