THE BEST STREET STYLE LOOKS
We love nothing more than strolling around Manhattan and getting inspired by the chic street style everywhere we go. And lucky for us, we don't have to go far: Some of the most authentic trendsetters walk right through the doors of The Shops at Columbus Circle. We recently stopped a few of them to chat about their looks and to find out what they are shopping for this season. It's an amazing snapshot of what we see — and shop for — every day.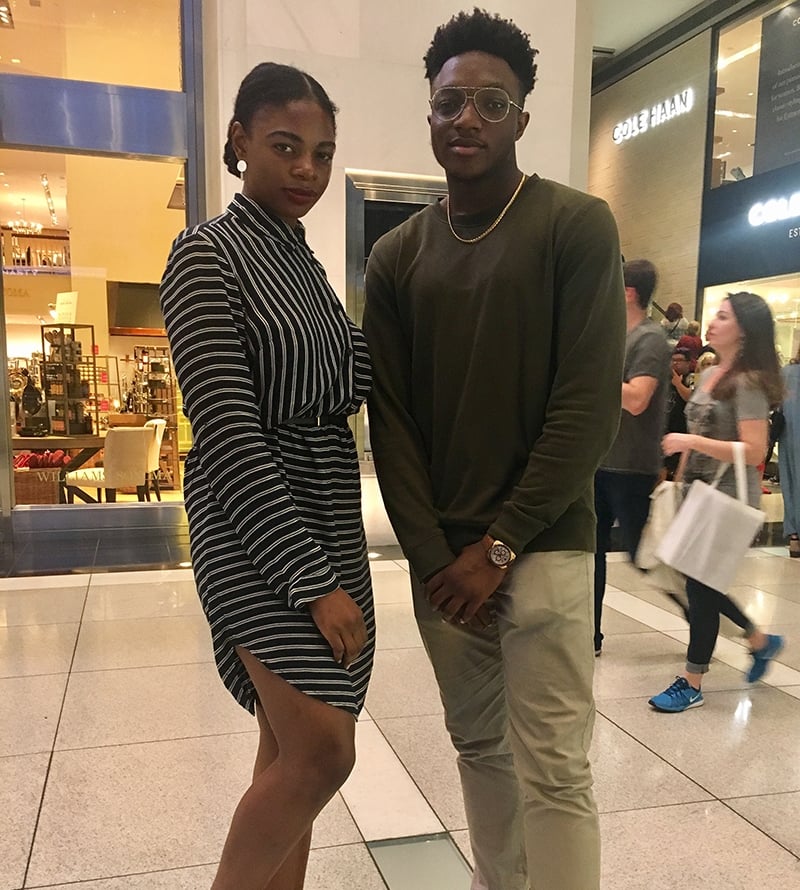 Name: Cordelia (sister) and Joshua (brother)
Occupations: Pancreatic cancer researcher (C). Student at NYU (J).
What brings you to The Shops at Columbus Circle? We are window shopping, and looking for something new to do in the area (C and J).
How would you describe your personal styles? For both of us, it depends on the day, but usually modern with a sophisticated twist (C and J).
What are you wearing? New Look, a U.K.-based brand (C). H&M (J).
What looks are you most excited about right now? Accessories (C and J).
Favorite spots at The Shops at Columbus Circle? H&M (C and J).
Who are your favorite style icons? Beyonce and Solange (C and J).
STAY IN THE KNOW
SIGN UP TO RECEIVE MORE CONTENT LIKE THIS AND EXCLUSIVE INVITATIONS AND OFFERS ON FOOD, FASHION AND FUN.