FRIENDSGIVING
Are you anticipating Thanksgiving with both excitement and dread? Hoping this will be your first drama-free family Thanksgiving ever? (#DreamOn.) Get ready to break the rules and kick off the holiday season by hosting a new kind of Thanksgiving feast: Friendsgiving, which is a celebration for your family of friends. The Shops at Columbus Circle is here to help you create a new tradition that everyone will look forward to sharing. Here are some quick tips and products that will make it a huge success.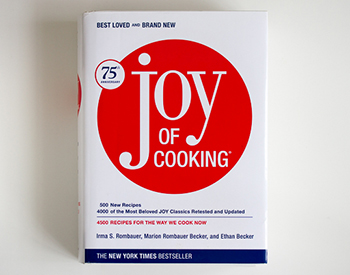 Plan the menu, but don't do it all alone. Use technology to engage your guests: Post an online sign-up sheet for side dishes, desserts, and tasks to avoid duplication. Anyone need recipe inspiration? Hit the classics. No longer your grandmother's cookbook, the 75th anniversary edition of the time-tested Joy of Cooking from Amazon Books ($20.55 for Prime Members) is updated with quicker, healthier meals for modern tastes. Fun idea: Have a contest for best and worst desserts.
PLEASE SELECT MEDIA CONTENT
What's Friendsgiving without a turkey? As the host, it's your job to provide the bird and gravy, but don't even think about cooking it yourself. You are doing enough. Order it ahead and have a 16-pound roasted turkey ($129.99) delivered from Whole Foods Market. Whole Foods can make sure that your vegetarian guests have options, too.
PLEASE SELECT MEDIA CONTENT
PLEASE SELECT MEDIA CONTENT
Final survival tips:
• Everyone should bring a side dish and a bottle of wine.
• Keep appetizers simple — nothing that needs to be heated up or on a plate.
• Bags of ice are always a good idea.
• Delegate (did we mention that?).
• Provide plastic containers for takeaway leftovers (helps the cleanup!).
Happy Friendsgiving! Are we invited?
STAY IN THE KNOW
SIGN UP TO RECEIVE MORE CONTENT LIKE THIS AND EXCLUSIVE INVITATIONS AND OFFERS ON FOOD, FASHION AND FUN.