DINNER? DONE. THANKS,
WILLIAMS-SONOMA!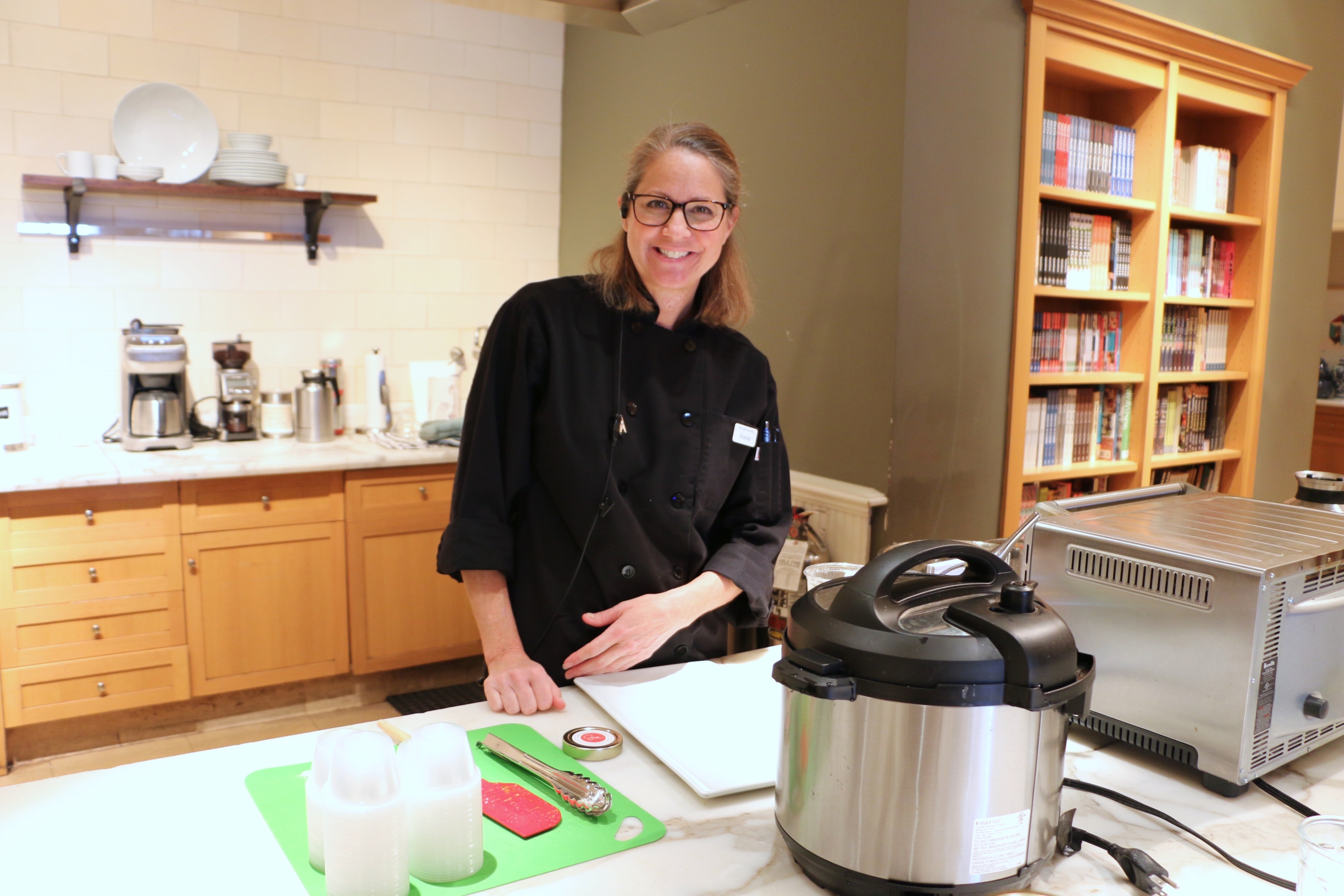 Hidden in the back of Williams-Sonoma at The Shops at Columbus Circle is one of New York's best-kept secrets: a test kitchen where you can take cooking classes, host private events, sample delicious bites, and gather insider advice. "The concept is creating in-store theater," says Culinary Expert Annie DiGiovanna. We caught up with DiGiovanna to get some of her top tips and to find out what's in store
The Mission
We don't want to just sell you the instant pot, we want to show you how to use it. It's also an opportunity for us to partner with chefs like Bobby Flay, Martha Stewart, and Giada De Laurentiis. If it's a book signing, you get to meet the author and taste dishes from the book. If it's a cooking class, there's usually a giveaway.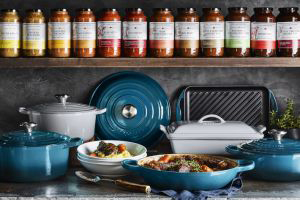 Dinner Advice
If you get home late and only have 30 minutes to get dinner on, one of my favorite things to do is to pick up one of our simmer sauces (from $12.95) and chicken breasts from Whole Foods Market. All you have to do is sear the chicken on both sides, add the sauce, and simmer for 20 minutes.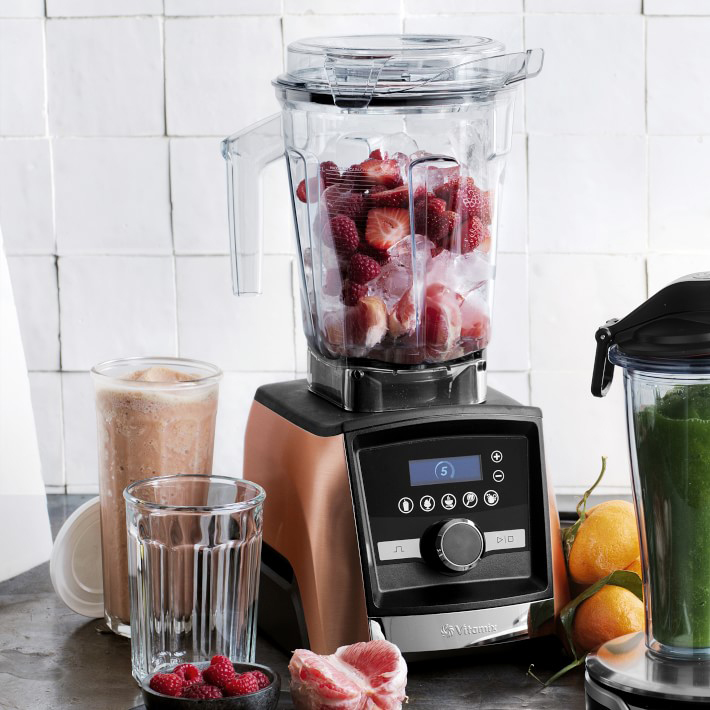 Magic in the Kitchen
The Instant Pot Duo (from $99.95) will change your life: It can make a chicken dinner in 15 minutes or pasta in two minutes. With high-speed blenders like the Vitamix (from $449.95), you can do everything from a smoothie all the way to soup. Think four-and-a-half minutes from raw ingredients to hot soup.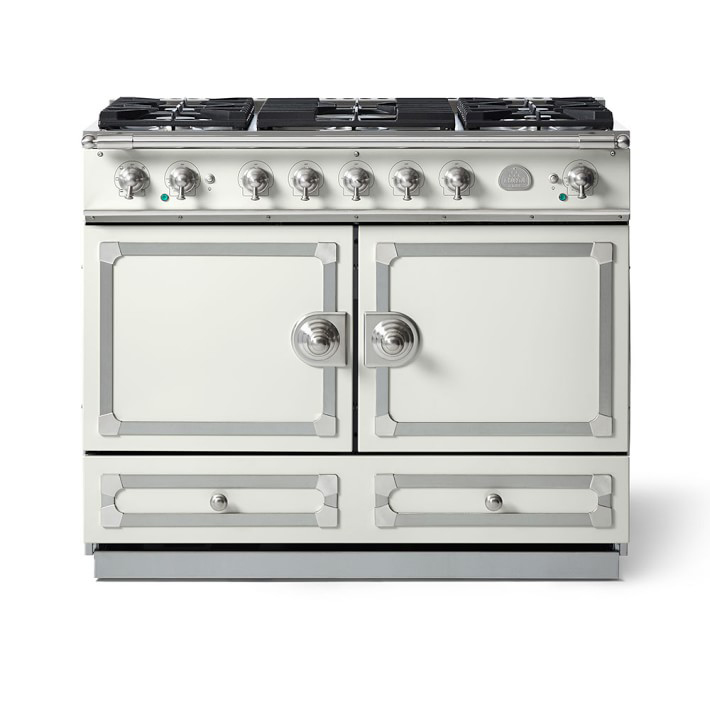 Home Design
We can decorate your entire home and offer free in-home design services. We even sell La Cornue (from $8,100), which is a super-high-end made-to-order French stove. Whatever you buy, whether it's an oven or an electric item, we will give you an orientation to show you how to use it.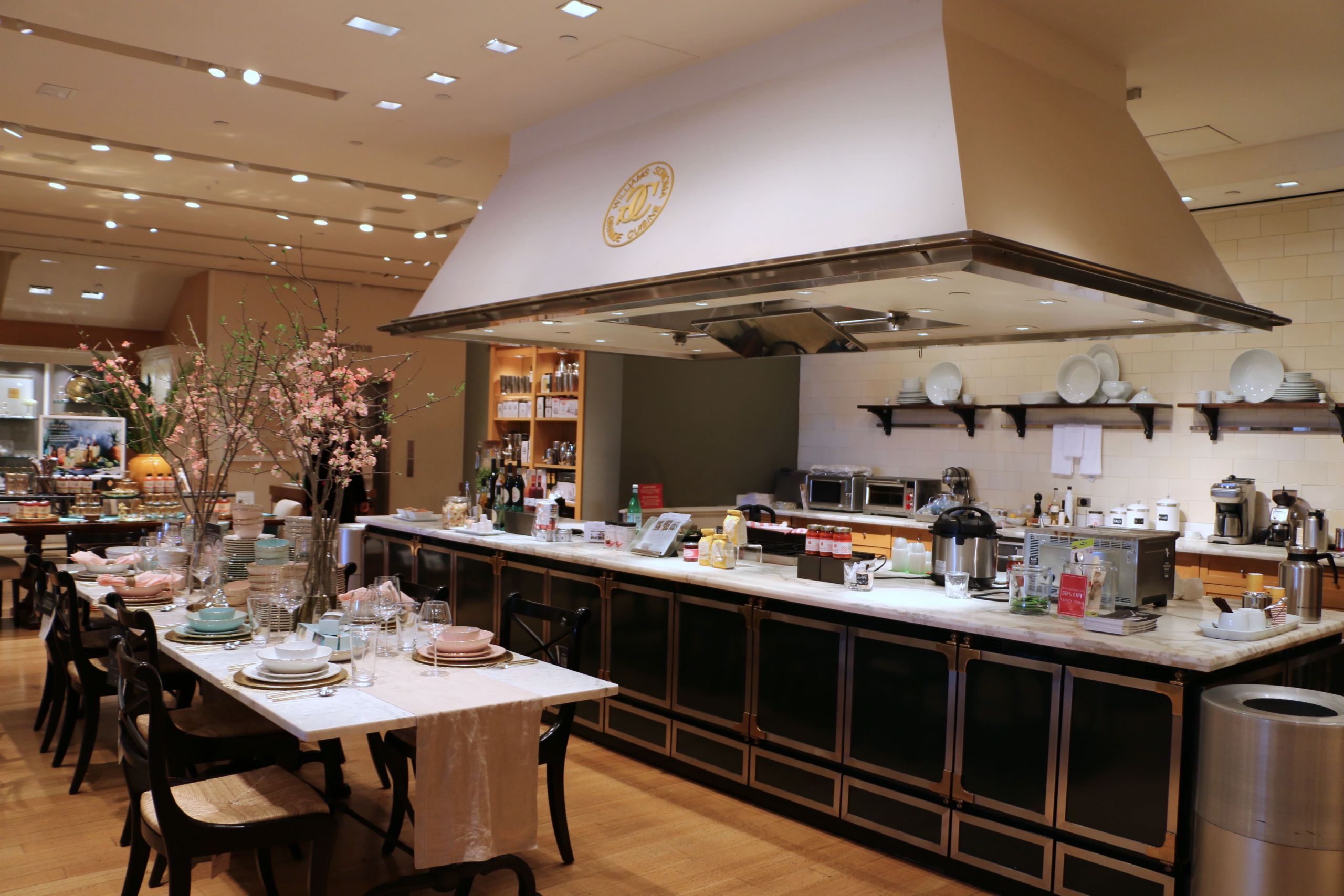 Party On!
We do private parties and a ton of them. I did a surprise cooking-class party for a woman's 50th birthday. I'm planning a fifth birthday party — a breakfast brunch bonanza — for 22 kids. We've done bachelorette parties. A couple even did a pasta-making class for a first date. I'm sure they'll get married!
STAY IN THE KNOW
SIGN UP TO RECEIVE MORE CONTENT LIKE THIS AND EXCLUSIVE INVITATIONS AND OFFERS ON FOOD, FASHION AND FUN.