BOLD AND BRIGHT: THE BEST OF MEN'S SPRING FASHION
The long-awaited spring season is here, and men's style is breaking loose. Think: clothes and accessories infused with bold patterns and hot shades that will chase the winter blahs away. Add a little sunshine to your wardrobe with these top picks from The Shops at Columbus Circle.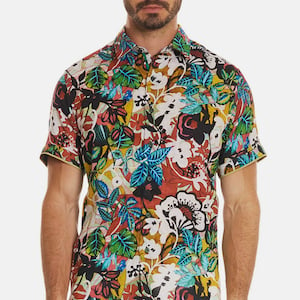 Prints are everywhere at Robert Graham. The Havana Linen Short Sleeve Shirt ($228) was inspired by a hand-painted piece of art that will transport you to the shores of Cuba. Let the fiesta begin!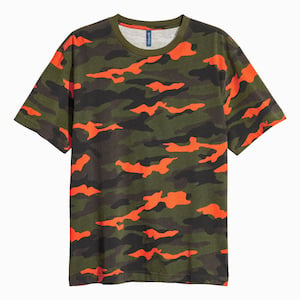 Head to H&M to scoop up a collection of on-trend (and affordable!) T-shirts with assorted patterns like this camo design ($12.99) with a statement-making splash of vivid orange.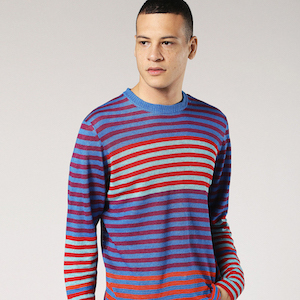 Show your true stripes at Diesel, where the K-Ruly multi-hued sweater in lightweight linen ($148) will brighten up any room, not to mention your mood.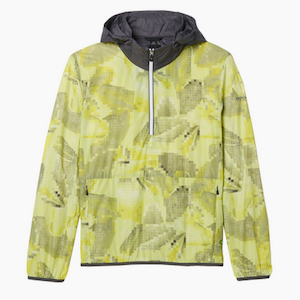 The Feather Digi-Camo Print Jacket ($345) at Hugo Boss is perfect for the guy on the go. Constructed from a high-tech water-repellent fabric, it will hold any remaining raindrops at bay.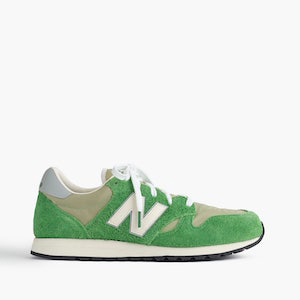 Speaking of on the go, check out the colorful selection of retro-modern New Balance sneakers at J.Crew Mens Shop. Our fave: the suede 520 in bright green ($100). Goes with everything, we swear.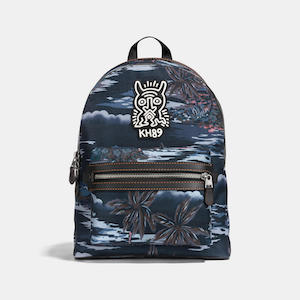 Tell him to head straight to Coach to pick up the Keith Haring Academy printed and leather-trimmed backpack ($450). Ingeniously designed for modern functionality, it's selling out fast — and popular with girls and guys alike.
STAY IN THE KNOW
SIGN UP TO RECEIVE MORE CONTENT LIKE THIS AND EXCLUSIVE INVITATIONS AND OFFERS ON FOOD, FASHION AND FUN.