SUMMER BEAUTY: TIPS AND ADVICE
Welcome to the dog days of summer, which can wreak havoc on your beauty routine and your hair. No fear — The Shops at Columbus Circle is coming to the rescue. We got the experts to share their tips for how you can keep yourself looking cool this summer and straight into fall.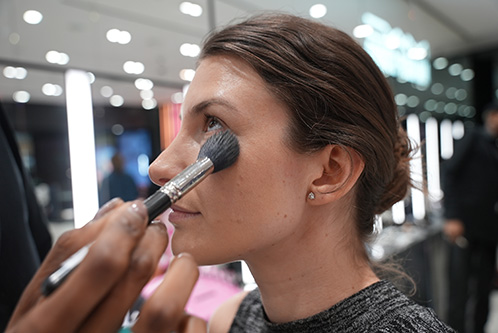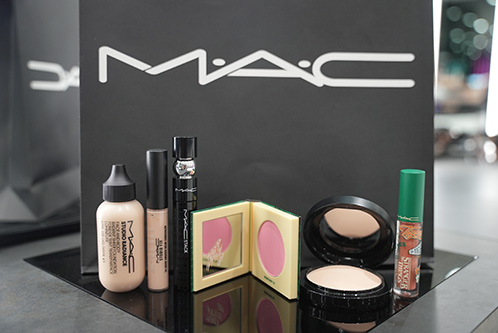 MAC Cosmetics: The 5-Minute Makeup Routine
Who wants to spend all their precious time doing a full face of makeup? Owen Oslaywe, manager at MAC Cosmetics shares an easy nine-step way to get you out the door in five minutes — beautifully.
Conceal. Don't use your finger to blend in concealer; this is the biggest mistake that people make. You want to apply concealer with a tapping motion to get the best impact.
Work on the brows. If you're doing a five-minute look, skip eyeshadow and concentrate on your brows. Apply your brow pencil by starting from the place where you have the least amount of hair and fill in from there. Effortless symmetry is the goal.
Line your eyes. Apply liner right along the lash line. And don't start too close to your nose – it will make your eyes look small. Complementary eyeliner colors are best: orange or red for brown eyes, purple shades for green eyes.
Layer on the mascara. Mascara is like life support, and the MAC Stack is great for layering. It dries fast, so move quickly. Work from the middle of the lash and be sure to do both the upper and lower lashes for added definition.
Blush. Be sure to smile so that you get the blush on the apple of your cheeks — this helps to have a more youthful look.
Lip tips. Skip the lip liner, which takes a lot of time and effort. Use a light gloss like MAC's Stranger Things.
Don't forget setting spray. This locks everything in and is great for longevity. Pro-tip: Apply setting spray from the same distance that you would take a selfie and do a couple of test spritzes into the air before you apply it to your face to make sure you're getting a light mist.
Last step: powder. Finish it all off with a light dusting of mineralized powder, which will make you look alive.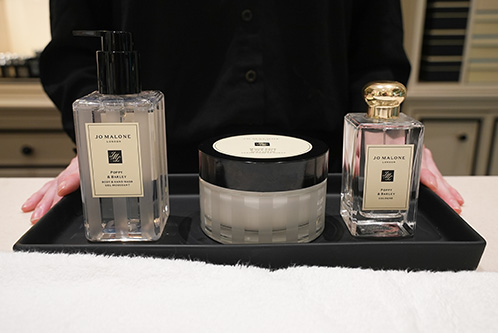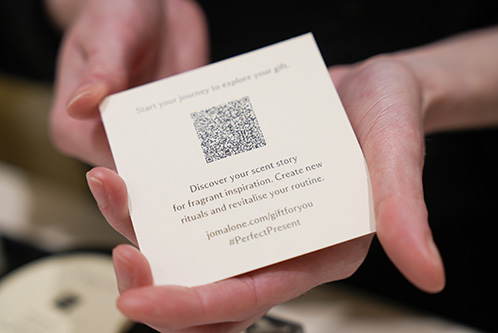 Jo Malone London: Moisturize Your Skin
You might think that your skin feels totally hydrated thanks to the humid air, but surprise: It's important to keep your skin well moisturized in summer, since the sun can be more dehydrating than you realize. Jo Malone London manager Tara Webb shares some of the tips you'll learn about moisturizing during the Hand and Arm Massage, a complimentary signature service.
Wash your skin first. The Jo Malone London Hand and Arm Massage incorporates cleansing, conditioning, and scent. It always kicks off with a cleansing moment using scented Hand & Body Wash. Here's why: Body lotion will soak in better if the skin is more hydrated.
Warm it. The next step in the Hand and Arm Massage involves warming the scented body cream in your hands before you apply it. This makes body cream even more effective because it will literally melt into the skin.
Fragrance advice. If you want to get your fragrance to last even longer, it's best to use a scented body cream under your fragrance. Pro-tip: Don't rub the fragrance, which will destroy the way the notes are supposed to play out. By pressing the fragrance and warming it into the skin, fragrance will truly absorb.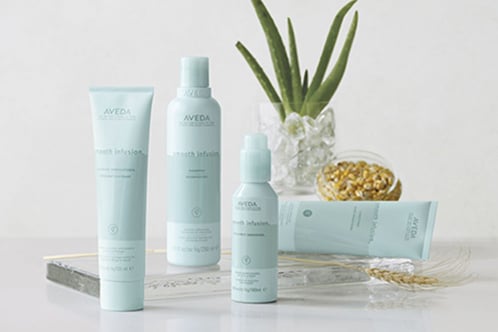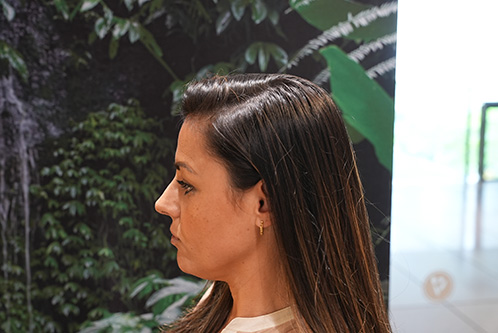 Aveda: Beat Summer FrizzSummer frizz getting you down? Make your way to Aveda. Manager Rosa Evora explains how the company's innovative Hair & Scalp Check — a complimentary service — will help determine what is causing your summer hair woes and zero in on the right products to beat the heat.
Picture perfect. This service uses a high-tech camera to take a close-up photo of your scalp so that the team at Aveda can find out what's going on at the roots. Just don't freak out when you see the zoomed-in images, which magnify to 600%: They look like something out of a scary movie.
Get to the root of the problem. Is your hair strong? What is the condition of your scalp? How many follicles do you have? The camera will help Aveda come up with a solution to your issues by looking at scalp health, hair density, and pores. The team will also ask you questions about your routine and your concerns.
Prescription, please. Using the results, the team will determine the best products for you, which could include lines like Smooth Infusion (a frizz-fighting champion), Be Curly (which adds moisture and curl definition), or Botanical Repair (which strengthens from the inside out). Or a more complex cocktail of products could be the answer.
Retrain your hair. Depending on the severity of the damage, you might even need to retrain your scalp and your hair. This could mean shampooing every other day, every three days, or doing an intensive reset with a clarifying shampoo and a follow-up visit. The goal is to transform your hair and make sure you look — and feel — your best.
STAY IN THE KNOW
SIGN UP TO RECEIVE MORE CONTENT LIKE THIS AND EXCLUSIVE INVITATIONS AND OFFERS ON FOOD, FASHION AND FUN.